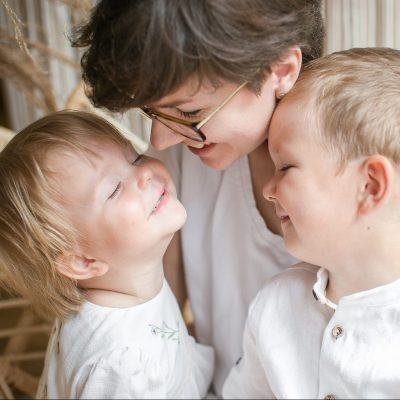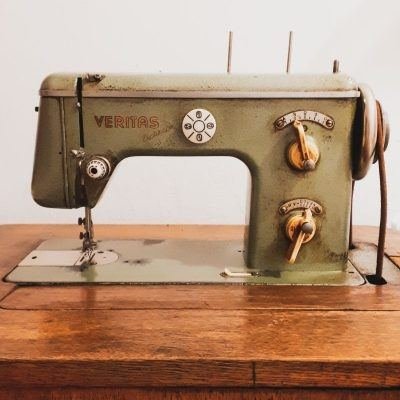 Witaj!
Mam na imię Joanna i jestem przede wszystkim mamą Liliany i Szczepana, żoną informatyka i niepoprawną optymistką. Kocham być mamą, jeść i wymyślać coraz to nowe rzeczy. Chciałabym opowiedzieć Ci, jak to się stał
o
, że powstała marka Lilen.
Wszystko zaczęło się, kiedy szukałam sukienki na chrzest dla mojej ukochanej, nowo narodzonej córeczki. Założenie było proste – miała być naturalna i do wykorzystania jeszcze na inne okazje. Nie chciałam zgodzić się na przesadnie strojne poliestrowe "bezy", ani na ubranka premium na jeden raz.. I wtedy postanowiłam uszyć sukienkę według własnego pomysłu! Pełną prostoty, naturalnego piękna i … rosnącą z dzieckiem :). Maszyna babci Marianny, która uczyła mnie szycia już w podstawówce poszła w ruch.
Nauczyłam się odróżniać len i dobrej jakości bawełnę od poliestru, elany i innych sztuczności. Zrozumiałam, jak ważne są tkaniny naturalnego pochodzenia w kontekście komfortu, a co ważniejsze – wpływu na zdrowie naszych dzieci. Odkryłam, że ubranka dla dzieci nie muszą być jednorazowe, ale mogą służyć długo, wpisując się w tak ważną dla mnie ideę minimalizmu i slow fashion.
Dzięki ogromnemu wsparciu mojego Męża, po wielu miesiącach prób i błędów, powstała marka Lilen! Miejsce, gdzie króluje naturalne PIĘKNO.
Nie znajdziecie w niej sztucznych materiałów i przesadnych form. Nie tworzymy też ubranek na jedną okazję. Wybieramy dobrej jakości tkaniny z Polski i Europy, ręcznie projektujemy ulotne hafty, których inspiracja sięga do polskich łąk i lasów. Ubranka konstruujemy tak, byś mogła cieszyć się nimi długo – nawet przez kilka sezonów. Jest to możliwe dzięki autorskiej rozmiarówce, nad którą spędziliśmy wiele miesięcy prób, przymiarek i przeszyć próbnych. Szyjemy oczywiście w Polsce, w małej lokalnej pracowni tętniącej życiem i pasją, co przekłada się na jakość i trwałość owoców naszej wspólnej pracy.
Wszystko po to, by dać wyraz temu co najważniejsze –  podkreślaniu wyjątkowości naszych Dzieci i szacunku dla pracy i powierzonych nam zasobów.
Nie zdążyłam z sukienką na chrzciny, ale może to i lepiej. Babcia wyciągnęła z szuflady szytą przez siebie suknię, w której ochrzczono… mnie, ponad 30 lat temu. Bardziej wyjątkowej kreacji nie mogłam sobie wymarzyć.
Zapraszam, zostań dłużej 🙂
Joanna